2018 Cornerstone Elite Winter Clinic
If you are currently an Elite Member, the Clinic will be available in the member's area January 1-March 31
Join Cornerstone Elite and get access to our 2018 Online Winter Clinic!
Sign up for Cornerstone Elite Yearly now,

save 60%

, and get access to the 2018 Winter Clinic from January 1 to March 31.
Hitting in the Statcast era Part 1: What we can learn from the data
Hitting in the Statcast era Part 2: How the data relates to amateur baseball
Hitting in the Statcast era Part 3: How the data shapes our training
My favorite drills, period.
Developing a culture of winning
Challenging your dogma
Playing great team defense
Measurement tools and how we use statistics
Sign up for Cornerstone Elite Monthly now,
save 50%
, and get access to the 2018 Winter Clinic from January 1 to March 31.
But wait... there's more...
"As a varsity baseball coach and baseball academy owner on the east coast, I've been following coach Nelson's updates, articles and videos to learn more coaching techniques.  When I heard that I could subscribe to be a member of Cornerstone to have unlimited access to ALL of his books, courses and videos, it was a "no-brainer".  I am currently implementing  his hitting drills and tactical games from his GENERATING OFFENSE e-book and online course.  There is so much QUALITY information about coaching baseball there is no reason to have to purchase another book or coaching manual."

Michael Kuebler
Colonial Baseball Instruction
Take the entire membership area with you wherever you are!
Want to show a drill video, have your players listen to one of our mini clinics, or share an audio or video tip with them? Just log in to your account from anywhere in the world.
Join Cornerstone Elite Monthly
for $19

and get access to the 2018 Winter Clinic!
Coaching Resource Libraries
Online Coaching Library

This library contains over 60 documents including 50 tactical games, program building documents, videos that teach, skill progressions, tactical progressions, and TONS of practice planning ideas, templates, and plans!

Baseball Specific Conditioning Library

Get access anywhere in the world to baseball specific exercises that develop power and explosiveness, on field workouts to develop baseball specific strength with minimal or no equipment, how to make your players WANT to condition, and how to avoid many of the time wasting pitfalls many baseball players face in the weight room.

Downloadable Books

A library with ALL of Cornerstone's books that can be electronically downloaded include: Beginning Coach, Developing Dynamic Outfielders, Developing an Athlete Centered Coaching Philosophy, The Best Way to Generate Explosive Innings, and more being added constantly!
Skills and Drills eCourse

This course contains a video library of hitting, pitching, infield, outfield, and catching drills that you can access anywhere you have an internet connection.  So, if you need to show a player on your team exactly how a drill works, just pull out your phone and show it.

Generating Offense and Hitting eCourse

This course gives you a complete offensive system that includes hitting approach, hitting mechanics, hitting drills, hitting tactical games, small ball philosophy, bunting and other tactical offensive techniques, a complete guide to base running, and a conditioning guide for offensive players.

Silver Coaching Course

This unbelievably in depth course will teach you methods of teaching specific to baseball, how to develop an athlete centered coaching philosophy, team management, administration duties of coaches, character and team building, and short and long term planning methods.

60 Day Money Back Garauntee
If for any reason you're not satisfied, just let us know within the first 60 days and we will refund your money.  There are no contracts and you can cancel at any time!
Your Membership Also Includes
Over 50 tactical games for baseball practice
20 hitting drills that address specific mechanical and mental needs
A hitting system that teaches how to take a quality at bat every time
How to maximize run production even when your team isn't hitting
Daily dozen pitching drills to develop athleticism, explosiveness, and consistency
A conditioning program to maximize your true power potential
Documents to help you stop guessing about your team's performance, and to help you start measuring it
Game charts to measure your team's effectiveness
Practice organization documents that make sure that every skill and tactic are covered
Video Lessons
Weekly video/audio tips for Cornerstone Elite Members Only
How to make your practices more game like
I had never coached baseball until I met Coach Nelson. Through his coach training system I went from being uncomfortable as an assistant coach to running my own high school team.  Having access to the Cornerstone library and online courses has been a godsend to me. I accessed the library daily to get tactical games, and practice organization ideas. The courses revolutionized my coaching style, much to the benefit of my athletes and gave me a firm belief system to carry throughout my season. If there was anything I needed on a daily basis, this website had it for me.

Ryan Lyle


Head Freshman Baseball Coach
The BEST feature of this membership is that it is never complete!  You will have access to ANY and ALL future additions to the website, at no additional charge.  Here are some of the items that will become available to you over the coming months...
Infield Video Course
A Complete Program For Youth Catchers
Teaching Tactics Online Course
A Complete Program for Amateur Pitchers
Indoor Practice Library
Small Ball Video Course
More Downloadable Books on a Variety of Topics
Mental Game Center
Online Mini Clinics
"WE HAVE COMPLETELY IMPLEMENTED THE CORNERSTONE OFFENSIVE SYSTEM, AND THE RESULTS HAVE BEEN AWESOME!  OUR OBP, OPS, SB% AND RUNS SCORED PER GAME ALL SAW A SIGNIFICANT JUMP. THE ABILITY TO TAKE THE DRILLS, VIDEOS, AND DOCUMENTS WITH ME ON A MOBILE DEVICE HAS BEEN A HUGE TIME SAVER WITH MY PRACTICE PLANNING AND INSTRUCTION."

Mike G.,

10 Year Varsity Head Coach
Join Cornerstone Elite Monthly
for $19

and get access to the 2018 Winter Clinic!
Join Cornerstone Elite Yearly 
for $159, save 60%,

 and get access to the 2018 Winter Clinic!
Monthly Video Analysis
Your membership comes with one video analysis per month of any skill or tactic for your son, or any player on your team.  After the first month, see side by side comparisons to see changes and growth.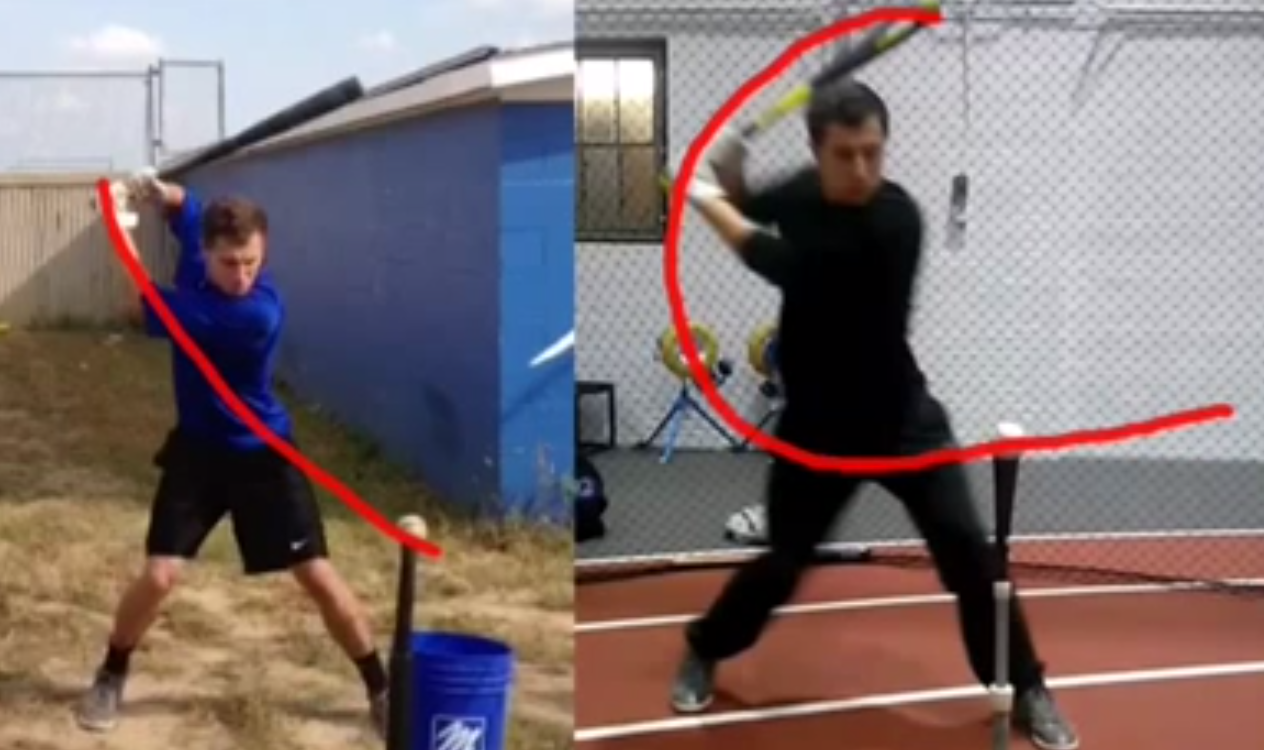 Want to take a peek inside?
Frequently Asked Questions
Q.

What age level is this appropriate for?

A.This membership has a lot of content for coaches, parents, and players of every competitive level. For younger players, there are drills that teach very basic fundamentals.  For the more advanced and older players and coaches, we have very technical information on hitting, defense, tactics, and the mental game.

Q.

I'm a new coach. Will I be able to understand the information in the website?

A.Yes!  Our material is broken down in an easy to understand fashion.  Additionally, there is an entire course for new coaches just like you.  What's fantastic for you is that as you get more comfortable coaching and with the basic content, you can move on to the more advanced material in the website.

Q.

I'm a veteran coach. Will there be anything new for me on the website?

A.Yes! At Cornerstone our motto is "Never Stop Learning." Because of this, we are constantly researching new techniques, drills, tactics, and methods of instruction.  This cutting edge research can get pretty technical and our advanced coaches will be able to understand and benefit from.

Q.

How do I access the material?

A.After you join our community, you will sent a link to your membership page.  This page will serve as your HOME BASE for your membership.  From there, you will be able access ALL of the material available to you.

Please allow up to 12 hours (usually much less) for all courses and libraries to be opened to you.

Q.

What if I want to cancel?

A.No problem.  There will be a cancel my membership button right on your account page.  Just click there and cancel.  If you were dissatisfied with your membership, send me a personal email at kyle@cornerstonecoachingacademy.com, and I will refund your last month's membership payment.  The only question I may ask is what we can do better.

Q.

There is so much information out there, why is this membership worth while?

A.At Cornerstone, we take baseball instruction very seriously.  When you do a Google search for baseball hitting drills, you get 7.1 million hits.  How are you supposed to sort through that?  We do that work for you. We have (and will continue to) spent countless hours researching and developing our programs.  We have tested these methods with our teams and know they work.    Because of the digital nature of the content, you can take your library and courses with you on your phone, tablet, or laptop. It's all in one spot!  No searching.

Q.

What is the Cornerstone instruction philosophy?

A.We believe in athlete-centered coaching, teaching skills and tactics through game like drills and tactical games where athletes are given as much control as they are comfortable with. Everything in our library and courses reflect this philosophy and give you the opportunity to help athletes translate their skills into games.

Q.

What is the email consultation all about?

A.Have you ever had a situation come up during your season that you aren't quite sure how to handle?  Want to try something new, but you aren't sure where to start?  Need a drill or game to teach a specific skill?

These would all be great reasons to shoot me an email and I'll get back to you within 12 hours with an answer.

Q.

How does the video analysis component of my membership work?

A.If you have a player you'd like us to analyze, just capture a video and submit it to us using the video analysis section of your account page.  To see some of the improvements that can be made, check out this video         HERE
Join Cornerstone Elite Monthly
for $19, save 50%

, and get access to the 2018 Winter Clinic!

60 Day Money Back Garauntee
If for any reason you're not satisfied, just let us know within the first 60 days and we will refund your money.  There are no contracts and you can cancel at any time!
Copyright Cornerstone Coaching Academy 2015