Implement this total offensive system today and score more runs!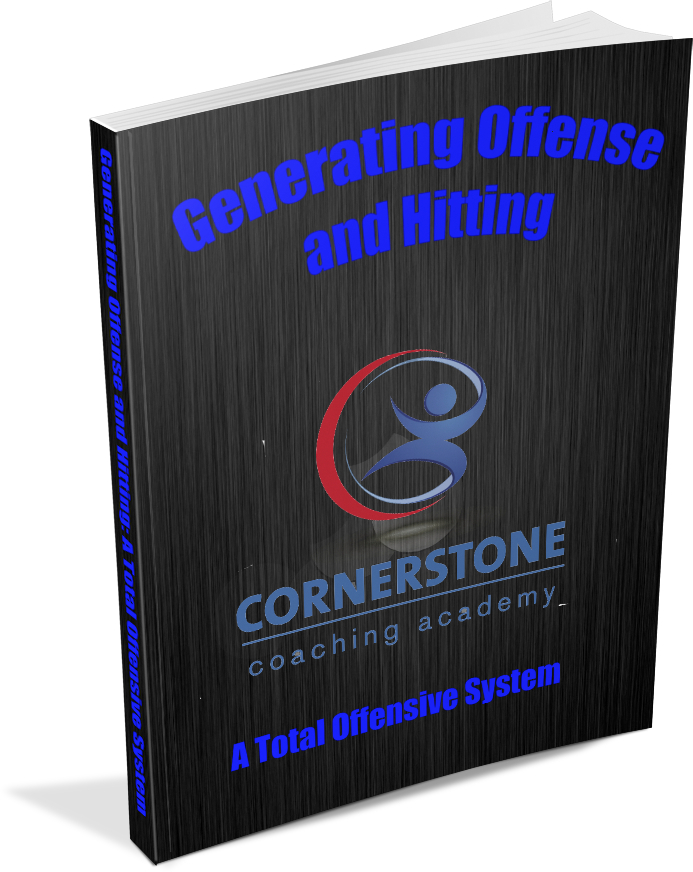 This 73 page eBook contains:
1.) Hitting Philosophy and Mental Game
a.) How to teach your hitters to take advantage of each count
b.) Stop worrying about batting average, a better stat to measure
2.) Hitting Mechanics
a.) Lower half set up
b.) Upper half set up
c.) Correcting the NUMBER 1 flaw most amateur hitters have
d.) Sequencing the swing to generate power!
3.) Methods of Teaching Hitting
a.) 42 hitting drills and tactical games to target specific swing flaws and create               competitiveness
4.) Baserunning
a.) How to take more bases while making fewer outs
b.) Steal more bases with a higher success rate
c.) How to take advantage of your opponents weaknesses in the field
d.) Special plays and situations to take your opponent by surprise
e.) How to create game like situations in practice to teach baserunning
5.) Small ball
 a.) How to use the bunting game as a weapon to score more runs, not give up outs
b.) Offensive tactical games to translate skills from practice to games
6.) Pre-Made lessons plans for 3 age groups!
7.) Hitting specific conditioning to develop more POWER!
Plus....
Limited Time Free Bonus Material!!!
1.) Online Drill Video Library

 $20 Included

Access video of many of the drills described in the eBook on any smart phone, tablet, or computer anywhere you have an internet access.
2.) Online Offensive Resources Library

$40

 
Included
Includes:
a.) On field batting practice template
b.) Quality at bat chart
c.) Hitter production chart
d.) Bunting philosophy and technique PowerPoint
e.) Rotational hitting practice plan with example
f.) Offensive tactical games
g.) Process scrimmage
h.) Offensive Plus/Minus System
i.) Situational Hitting Challenge for BP
You get the eBook, and online resources for just $12.99!
If you are more of a visual person and would like more video, check out the Generating Offense and Hitting online course

HERE

 . It has the same great content with more video in an interactive online delivery method.