I sat down this morning and started writing a blog post about how I would organize a youth baseball league.  To aid in my writing, I looked back at some of the comments from my readers on my blog, on twitter, on Facebook, and on LinkedIn and realized that my readers have an absolutely outstanding view on youth sports and youth baseball in general.   So I decided to let you write this blog post by answering the following question...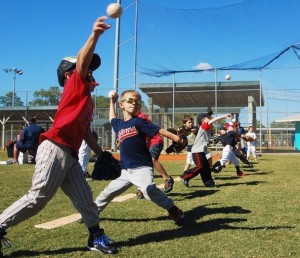 "If you were starting a youth baseball league from scratch, how would you organize it, what would be different about your league, and what would your priorities be??"
I'll get us started with a big one in my mind... I would ensure at least one practice for every game.  I look forward to hearing your responses and insight!  In a few weeks, I will put together a post summarizing your comments!