Podcast: Play in new window | Download | Embed
In this episode you will learn:
Who is responsible for the running game?

How to make your pitcher's difficult difficult to steal on.

How to use your bullpen sessions in practice to shut down the running game.

A great pickoff move that not many people use.

Why we no longer utilize the slide step.

Should you sacrifice pitching mechanics to hold runners and shut down the running game?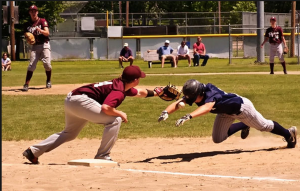 Resources for this show:
2.) Get our checklist for your pitchers on holding runners HERE.
3.) 60 tactical games and drills for pitchers is just the start of our Cornerstone Elite Membership.
4.) Never write another practice plan from scratch with our 10 practice plan series.