I had the opportunity to interview Coach Rich Benjamin of Judson University recently.  Coach Benjamin has done a complete 180 with Judson's baseball team building them into a regional and national power at the NAIA level.
You can check out their program here: http://www.judsoneagles.com/sport/0/8.php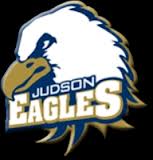 The focus of our interview are the things he does to help his player's translate their skills from practice into games, but we do bridge several more topics.  ENJOY!!!
Q: If you could give one piece of advice to high school and youth coaches who are trying to prepare players to play at any level of college baseball, what would it be? 
As a coach, come to practice each day with energy and a game plan to get players a lot of reps.  Make use of volunteer coaches to run drills so that players get a lot of reps.  Most youth practices I witness have one coach on a fungo and 6-8 players waiting for a ground ball.  The process needs to be fun and active.  Come prepared for each player to have the same level of movement they would have at a soccer, football, or basketball practice.  Create I high energy, accountable practice.  The players that we see develop here are players who understand and love the process.  The players we get from programs that have a great process are always ahead of other athletes that were not in organized and driven programs.
Q: What do you do to help players translate skills and tactics from practices to games? 
Each of our practices are a build-up to game reps.  After our dynamic and catch play time, we will drill with no ball, then add a ball, then add a fungo, bp reps, and finish with squad reps.  We want every drill to be run at game speed.  We use a stop watch to teach players that baseball is a 4 second game.  All skill work is taught with a 'why' of how this will happen in game and then drilled at game speed.   Another big concept for us is to focus on the 'intent' of what we are doing.  We want our intent to be competitive and 'big picture' in nature.  I.E. when working on a hitting mechanic, we do not want that teaching session to be methodical and robotic.  We focus a lot on what our hitting intent is.  For us, we do not just want to put a ball in play, we want to hit it as hard as we can up the middle.  With a 'big picture' and competitive focus we begin the drill work.  The intent changes the way our mind will work and our body moves.  The movement pattern will resemble a more game-like tempo.
Q: How much time do you spend teaching the "mental" side of the game? What types of activities? 
We make use of some of Brian Cain's materials on the mental game.  Signs around our facility or quotes on our practice board to help players focus in.  We will often pick a 'theme' of the day that will be measurable.  We also create a safe environment were players can be honest about how they handled the mental game that day.  We want to focus more on why a player failed at an aspect of the mental game than to be focused on the moment of failure itself.
We are also very detailed when implementing each phase of our program.  If we are teaching a fielding drill we want to cover the 'why' we do it this way.  That 'why' will cover the physical and mental advantage of a particular technique or approach.
Q: How do you teach approach at the plate?  How do you get your athletes to translate your philosophy into game situations?
Increase knowledge of each hitter's awareness of their individual plate coverage strengths and weaknesses through tee work, front  toss, and video work.
Select a theme for the day (swinging at all 1st pitch FB's, swing at all 1st pitch FB's in your zone, work count to 2 strikes and work on deep count hitting, ect.). Focus on one area and drive that area home.
Measure the approach during BP and Squads.
Items we measure as a result of approach, success on 1st pitch FBs, No weak contact on 1st 3 pitches, Hard contact in all hitting counts, NO DP balls in hitters counts, success of 2-strike hitting.
The simplified approach is hunt pitchers mistakes in your zone strengths.
Thank you to Coach Benjamin for contributing to this post.  As you can tell, he has a great program through an emphasis on player development, teaching, and developing decision makers.
For more great information about translating an offensive system into game play, check out our: